Marriott Charity Golf Classic Raises ~ $170,000 for Children's Miracle Network Hospitals
Every year I look forward to the New York and New Jersey Marriott Charity Golf Classic. This year was just as great as ever! The 13th annual Charity Golf Classic was held on Tuesday, June 26, 2018 which raised approximately $170,000 to benefit three CMN hospitals:
The tournament brings together Marriott employees, vendors and sponsors for a day of golf, a luncheon awards ceremony and a silent auction. Lunch is sponsored by Marriott properties showcasing their delicious signature cuisines. You can't just pick one favorite! Each property brought their best dish from Sushi to pork sliders. Each plate was delicious and beautifully displayed.
Marriott truly gets to know each child we help. Every attendee applauded and cheered after hearing Isabel's (Izzy) story of how Children's Miracle Network and her local children's hospital helped her recover from a spinal cord tumor.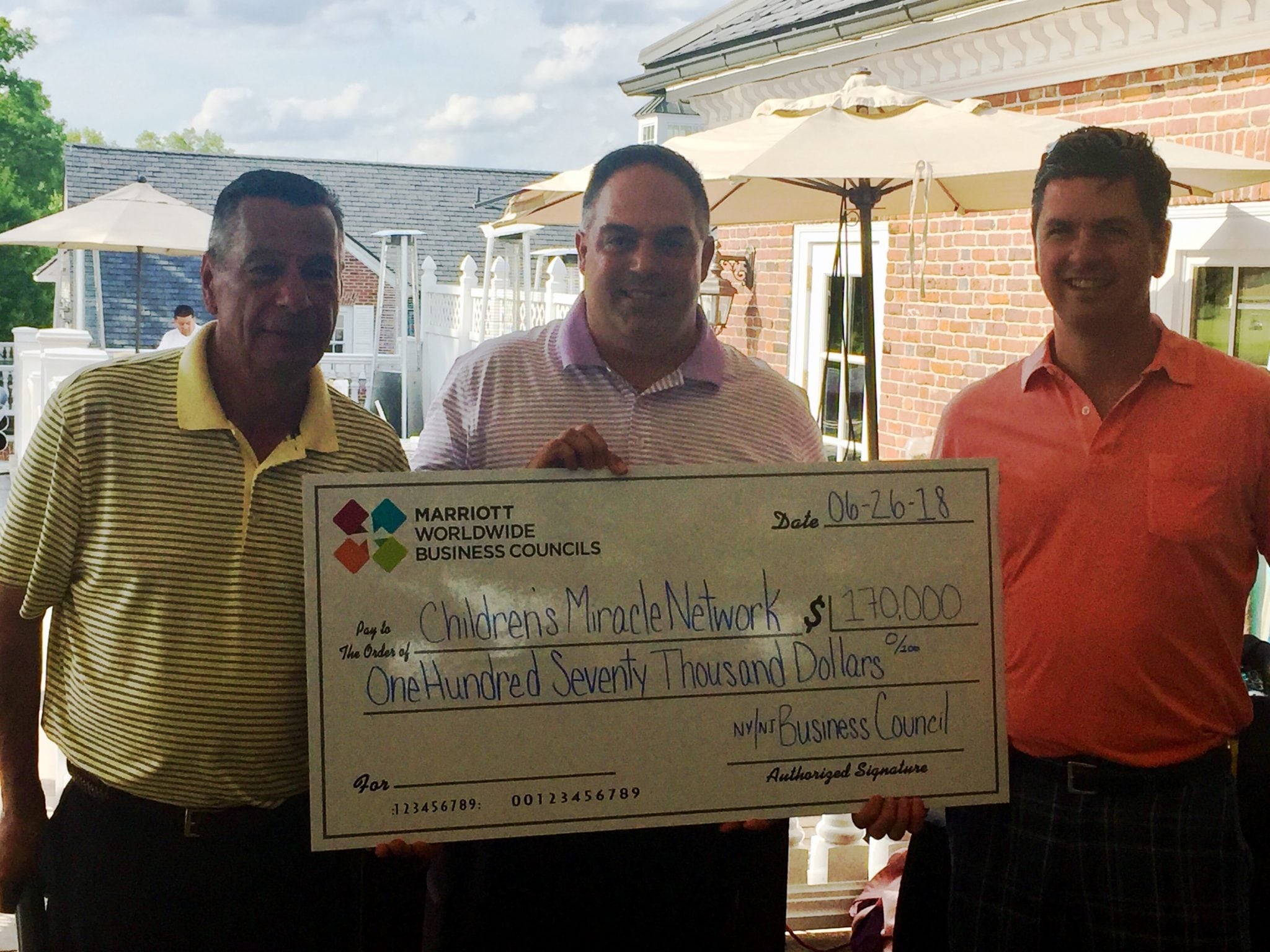 In 1983, Marriott helped lend credibility to Children's Miracle Network Hospitals® when it became the organization's first corporate sponsor. In collaboration with guests, business partners and associates, Marriott has raised more than $66 million to help children needing hospitalization in our local communities! The NY/NJ Marriott Business Councils are comprised of hotel leaders from Marriott and Starwood Managed and Franchised hotels who garner support from all the Marriott properties for one goal; to help raise funds for the children in their communities. This year, marked another successful golf outing raising the most funds than any year prior.
We are extremely grateful to Marriott and all the volunteers and sponsors who make this wonderful event happen for the kids! You too can help by stopping at a participating location for Root Beer Float Day on August 6, 2018.