Become an Everyday Hero for Kids!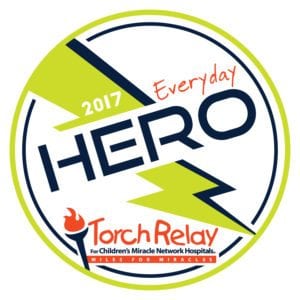 The New Jersey/New York Torch Relay will take place on Friday, November 3 in Jersey City, NJ. Torch Relay is an event involving multiple cities which host 5k legs of the national walk/run which raises funds for Children's Miracle Network Hospitals.
Special thanks goes out to the NY/NJ Marriott Business Council for putting on this fabulous event which offers the opportunity for businesses and individuals to participate in a community wellness centered event while also raising much needed dollars for Children's Specialized Hospital.
To form a team and to learn more, visit http://www.torch-relay.org. Sponsorship opportunities are available. To learn how your business can get involved, contact Morgan Bocciolatt at mbocciolatt@childrens-specialized. org or 908-301-5518.