Great Clips Cut-A-Thon!!
In need of some change this fall?
Join us at Great Clips in North Arlington, NJ for a $7 haircut and some fun! Proceeds will be donated back to your local Children's Miracle Network Hospital, Children's Specialized Hospital!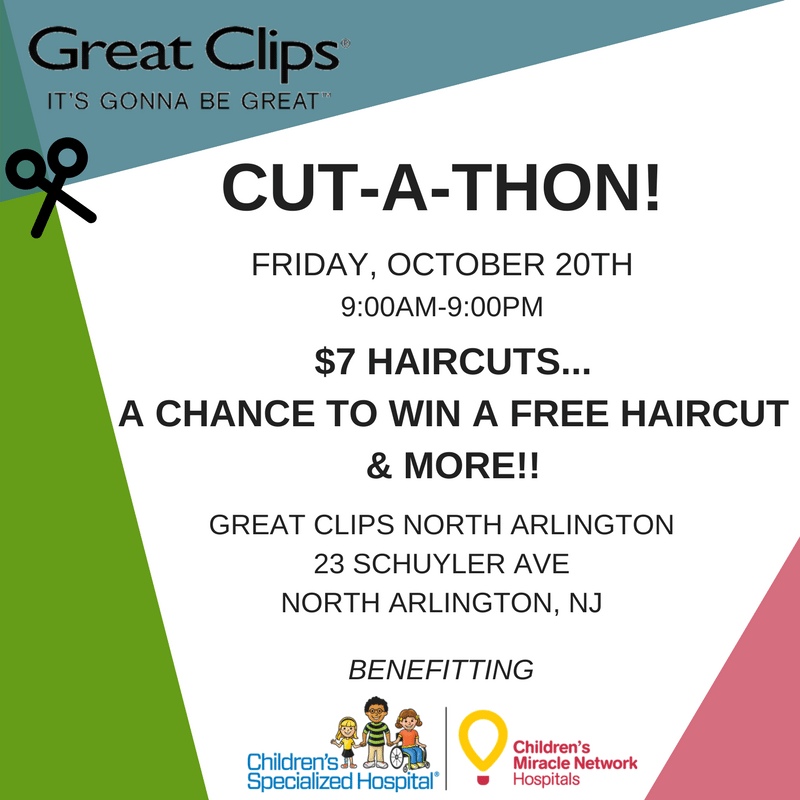 We hope to see you there!!
Be sure to stay tuned in next week for a recap of the awesome day!