Wawa- Memorial Day Weekend For the Kids!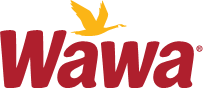 With Memorial Day Weekend right around the corner, what a perfect way to end Wawa Inc.'s annual Scan Campaign for Children's Miracle Network Hospitals!
From May 8th to May 28th, local Wawa employees have been graciously asking customers if they would like to support their local CMN Hospital by adding a donation of $1, $3 or $5 at checkout. Since 2003, Wawa has been a dedicated CMN Hospitals partner, fundraising over $4.7 billion for local sick kids. Thanks for making miracles happen, Wawa!
As you head down the shore this weekend, be sure to grab yourself a hoagie and give a donation to Children's Specialized Hospital at your local Wawa store!