Phi Mu Alumnae deliver books to CSH!
The Greater Summit Alumnae Chapter of Phi Mu recently held a book collection with their members. Members donated new children's books to our Mountainside location where they will be provided to patients who are waiting for an appointment or need a little distraction from their visit. Thanks to Phi Mu for their commitment to our patients!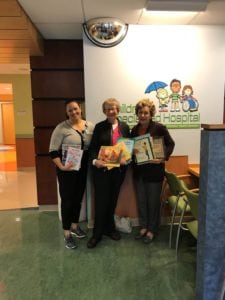 Pictured above (L to R) are Crissy Ramirez (CSH Foundation) with Phyllis & Paula, two alumnae.