Happy Lunar New Year, Panda Express!
Happy Lunar New Year!
On February 5th, we celebrated the Lunar New Year with our incredible Panda Express partners! In 2018, Panda Express fundraised over $51,000 for Children's Specialized Hospital, increasing over 26% from 2017!! Because of their success, we wanted to make our friends at Panda feel really special! To kick off the year, CSH Foundation delivered Panda Express to our local media partner and in return, gave Panda Express a shout out on the radio!
Locally, our team wanted to surprise our Panda Express restaurants with a special visit! Each restaurant received a red folder filled with hospital facts, patient stories and a thank you letter as well as, a coloring page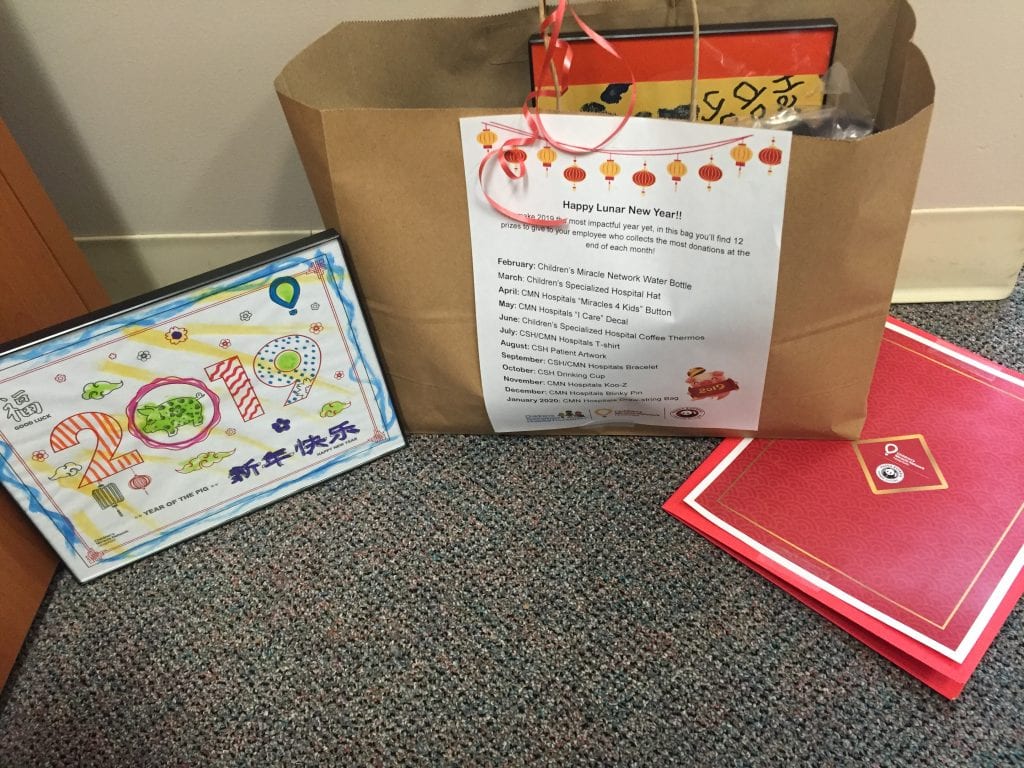 made by our patients! They also received a bag filled with 12 incentive prizes to award the top employee of each month. We learned that this is a great way to keep all employees motivated and encouraged to make the ask to every customer, every time.
Panda Express has become one of our favorite partners to visit because each encounter is positive and exciting! On my last stop, in South Plainfield, I ordered lunch and without hesitation, the cashier asked me to round up my change! Of course I said yes!
 Children's Specialized Hospital wishes everyone a healthy and exciting 2019! We cannot thank you enough for all that you do for our kids. We're looking forward to all of the miracles you'll create for our patients and families this year!