CSH Loves Wawa!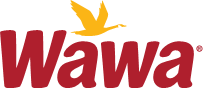 May is for Miracles, and that's exactly what our friends at Wawa are doing this month; creating miracles! From May 6-26th, you can make a donation to support your local Children's Miracle Network Hospital, Children's Specialized Hospital! When you make a $1, $3, or $5 donation at check out, you're directly helping kids being treated in New Jersey and making an impact in your local communities.
In 2018, Wawa fundraised over $135,000 for our hospital! With 90 locations this year, we hope the fundraising will continue to grow!
So, as you head to the beach this Memorial Day Weekend, don't forget to make a stop at Wawa! Grab yourself a shorti and donate to Children's Specialized!