CSH Foundation: Meet Kim
Meet Kim Malony!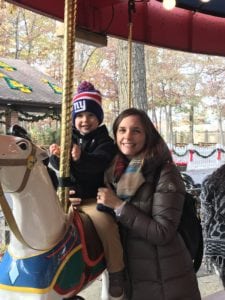 Kim is the Director of Annual Giving.
Fun Fact:
Kim is OBSESSED with Christmas and will only agree to wait until mid-November before the decorations come out. She's even more excited this year with the anticipation of Santa with her 3 year old and 1 year old!
Favorite CMNH Program/Event:
Kim says, "I love the CMN Radiothons! It's so great to experience local donors and businesses calling in to support our hospital and the kids right in their own backyards. The coffee and treats from our CMN Team make the early shifts worth it. :-)"