Autoland Toyota makes miracles with NASH-FM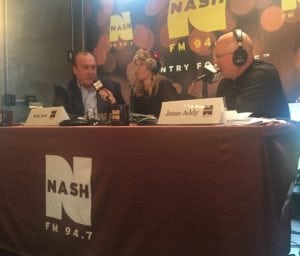 A big thank you to our friend and Children's Specialized Hospital Foundation board member, Mark Montenero and his company, Autoland for being our biggest supporter of NASH-FM Miracle for the Kids radiothon!  In fact, Autoland is offering two matching donation hours to the radiothon, taking place on Friday, December 15th.  During the hours of 7 – 8 a.m., and 9 – 10 a.m., Autoland will donate up to $5,000 in matching donations!  So call in to 888-499-KID or donate online here to double your donation!
Thank you, Mark, and all of our friends at Autoland for making miracles happen for the kids at Children's Specialized Hospital!