28 Dance Marathons Raise Over $1.9 Million April 4-7
Through April 4-7, 28 collegiate and independent high school Dance Marathon programs hosted their annual events, resulting in a total of over $1.9 million raised #ForTheKids at local Children's Miracle Network Hospitals! 
This brings the overall Miracle Network Dance Marathon fundraising total to over $33.7 million raised so far in 2019. 
Central High School (Pennsylvania):
Central High School's Dance Marathon raised $2,000.00 benefitting Children's Hospital of Philadelphia in Philadelphia, Pennsylvania.
Columbus State University:
Cougarthon at Columbus State University raised $7,450.00 benefitting Piedmont Columbus Regional in Columbus, Georgia.
Daemen College:
WildcatTHON at Daemen College raised $3,213 benefitting John R. Oishei Children's Hospital in Buffalo, New York.
DePaul University:
DemonTHON at DePaul University benefits the Ann & Robert H. Lurie Children's Hospital in Chicago, Illinois.
Eastern Connecticut State University:
WarriorTHON at Eastern Connecticut State University benefits Connecticut Children's Medical Center in Hartford, Connecticut.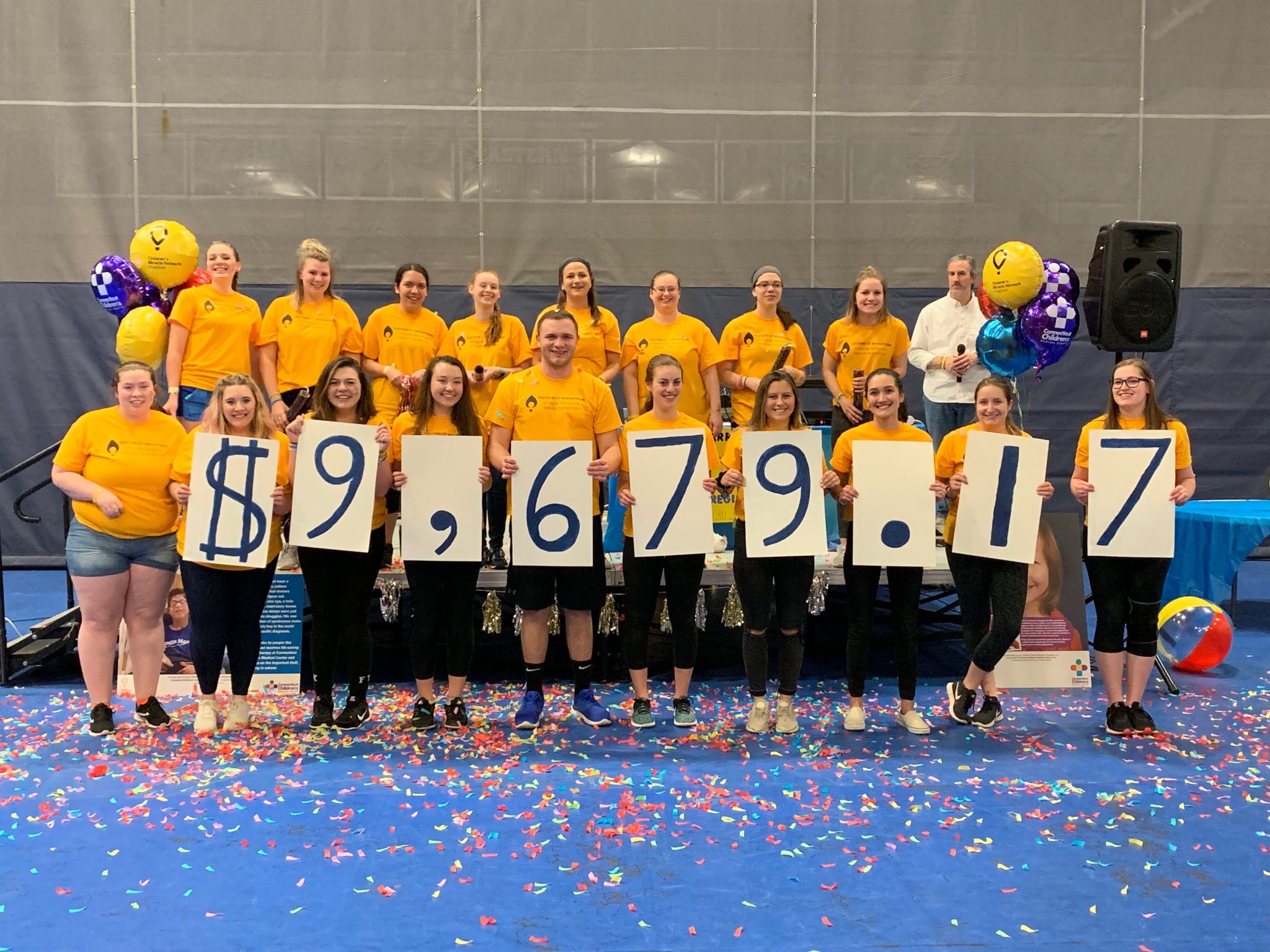 Florida International University:
Roarthon at Florida International University benefits Nicklaus Children's Hospital in Miami, Florida.
Franciscan Missionaries of Our Lady University:
Dance Marathon at Fran U benefits Our Lady of the Lake Children's Hospital in Baton Rouge, Louisiana.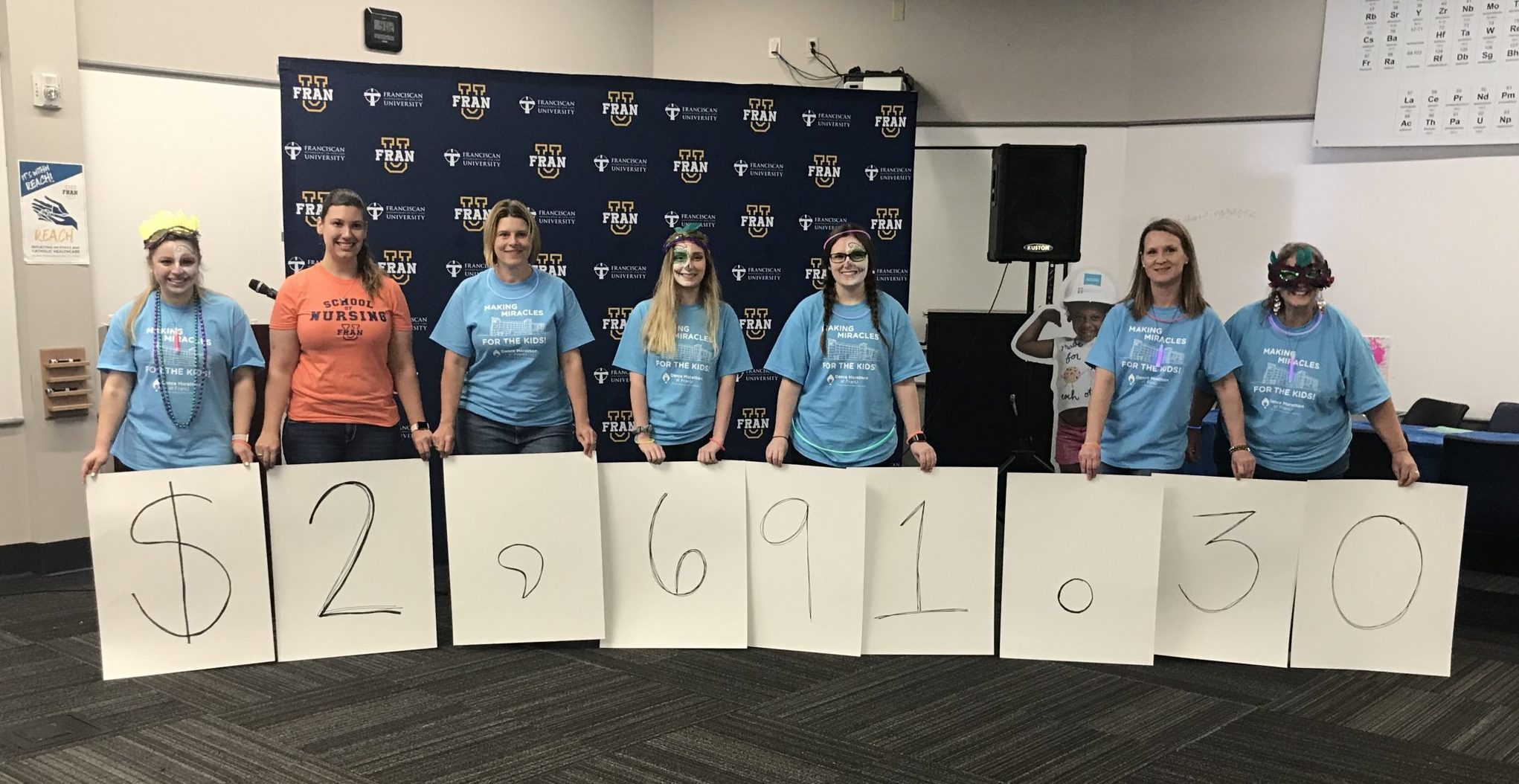 Georgia College:
Georgia College Miracle benefits Cohen Children's Hospital, Navicent Health in Macon, Georgia.
Indiana State University:
State DM at Indiana State University benefits Riley Hospital for Children in Indianapolis, Indiana.
Lamar University:
Lamar University Dance Marathon benefits CHRISTUS Southeast Texas St. Elizabeth in Beaumont, Texas.
Macalester College:
Dance Marathon at Macalester College benefits Gillette Children's Specialty Healthcare in St. Paul, Minnesota.
Mary Institute and Saint Louis Country Day School:
MICDS Dance Marathon benefits for SSM Health Cardinal Glennon Children's Hospital and St. Louis Children's Hospital in St. Louis, Missouri.
Monarch High School (Florida):
Monarch High School Dance Marathon benefits Nicklaus Children's Hospital in Miami, Florida.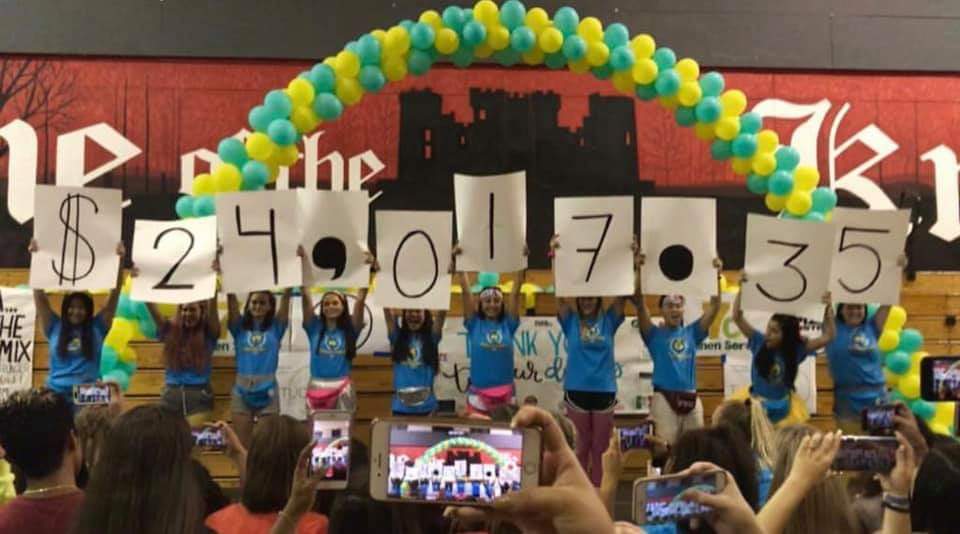 New Jersey Institute of Technology:
Highlanderthon at NJIT benefits Children's Specialized Hospital in Mountainside, New Jersey.
Oklahoma City University:
Oklahoma City University Miracle Marathon benefits the Children's Hospital Foundation in Oklahoma City, Oklahoma.
Otterbein University:
OtterTHON at Otterbein University benefits Nationwide Children's Hospital in Columbus, Ohio.
South Dakota State University:
State A Thon at South Dakota State University benefits Sanford Children's Hospital in Sioux Falls, South Dakota.
Stephen F. Austin State University:
SFA Dance Marathon benefits CHRISTUS Trinity Mother Frances Health System in Tyler, Texas.
Texas State University:
Bobcat THON at Texas State University benefits Dell Children's Medical Center of Central Texas in Austin, Texas.
University of California, Davis:
Agathon: Dance Marathon at UC Davis benefits the UC Davis Children's Hospital in Sacramento, California.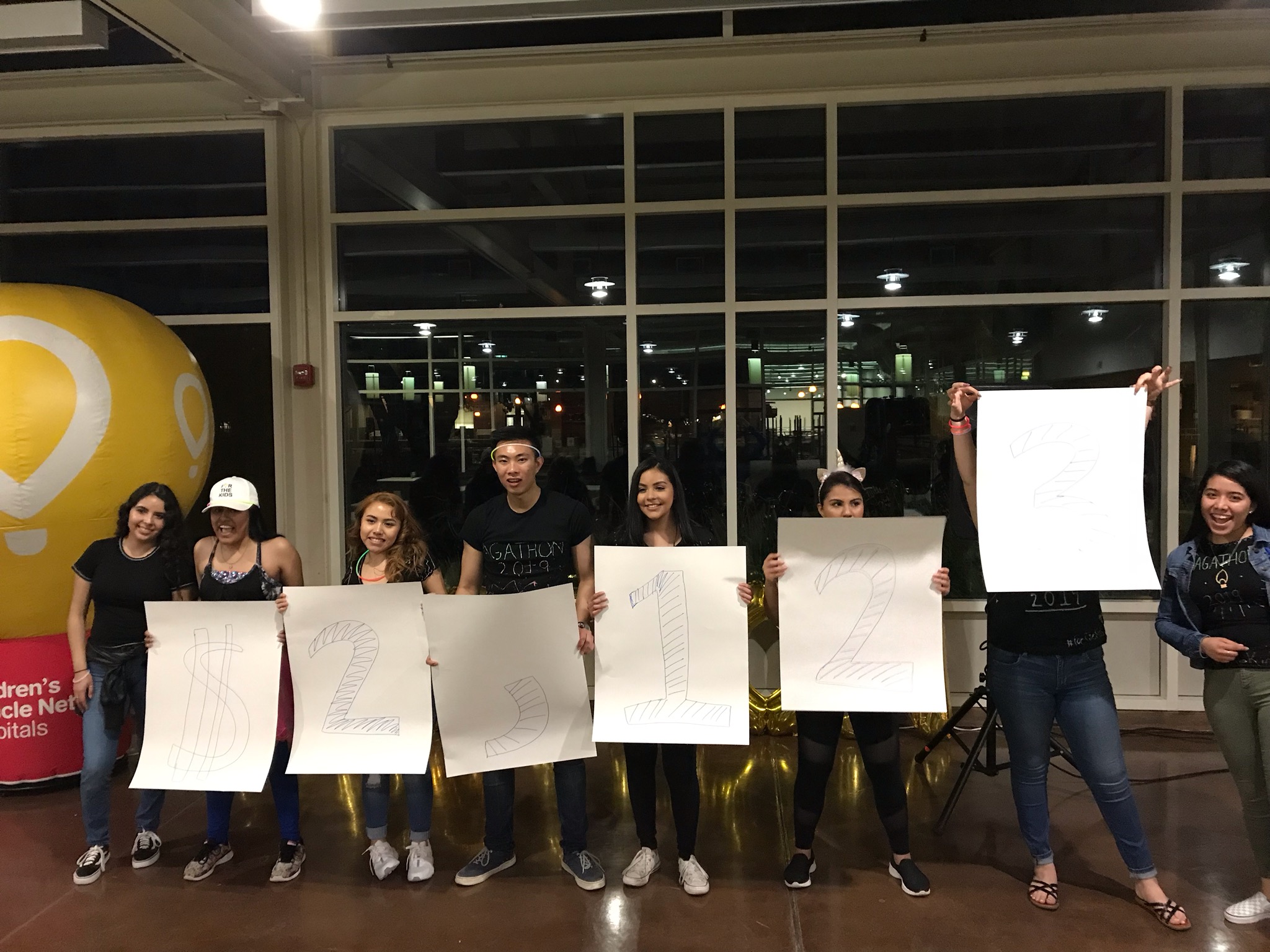 University of Missouri, Columbia:
MizzouThon benefits the MU Children's Hospital in Columbia, Missouri.
University of Nebraska, Omaha:
UNO Dance Marathon benefits Children's Hospital & Medical Center in Omaha, Nebraska.
University of North Carolina at Charlotte:
Charlotte Dance Marathon benefits Levine Children's Hospital in Charlotte, North Carolina.
University of Southern Mississippi:
EagleTHON at the University of Southern Mississippi benefits Batson Children's Hospital at the University of Mississippi Medical Center in Jackson, Mississippi.
University of Toledo:
RockeTHON at the University of Toledo benefits Mercy Children's Hospital in Toledo, Ohio.
Valparaiso University:
Valpo Dance Marathon benefits the Ann & Robert H. Lurie Children's Hospital in Chicago, Illinois.
Wartburg College:
Wartburg College Dance Marathon benefits the University of Iowa Stead Family Children's Hospital in Iowa City, Iowa.
West Texas A&M University:
Dance Marathon at West Texas A&M University raised $6,256 benefitting the Harrington Cancer and Health Foundation in Amarillo, Texas.
Wichita State University:
SHOCKERTHON at Wichita State University benefits Via Christi Hospitals in Wichita, Kansas.
---
Upcoming Dance Marathons:
The next "Total Tuesday" fundraising update will be shared on April 16 and will include fundraising totals from the following schools:
Bartram Trail High School (Florida)
Bowling Green State University
Calvin College
Clarke University
Cleveland State University
Concordia College, Moorhead
Elon University
Emory University
Fontbonne University
Kean University
LeGrange College
Luther College
Marquette University
Minnesota State University, Moorhead
Mount Mercy University
Saint Michael's College
Suffolk University
Syosset High School (New York)
University of Akron
University of Central Oklahoma
University of Colorado, Boulder
University of Massachusetts, Amherst
University of North Florida
University of North Georgia
University of South Dakota
University of Texas at Dallas
---
Miracle Network Dance Marathon is an international movement, involving over 400 colleges, universities and K-12 schools across North America that fundraise for their local Children's Miracle Network Hospitals. Since its inception in 1991, Miracle Network Dance Marathon has raised more than $250 million–ensuring that no child or family fights pediatric illness or injury alone.
Learn more about Miracle Network Dance Marathon: