RE/MAX Our Town Raffles Car to Benefit CSH!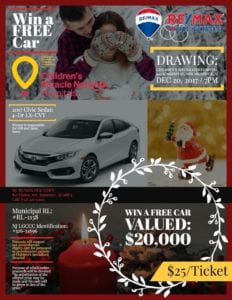 We are in awe of the amazing agents at RE/MAX Our Town who are raffling off a 2018 Honda to raise funds for our patients at Children's Specialized Hospital!
A big thank you to Broker/Owner Vincent Baricaua, Coordinators Alicia Lewert and Flo Fallacara, and all of the Miracle Agents and support staff at RE/MAX Our Town!