Meet Alexis.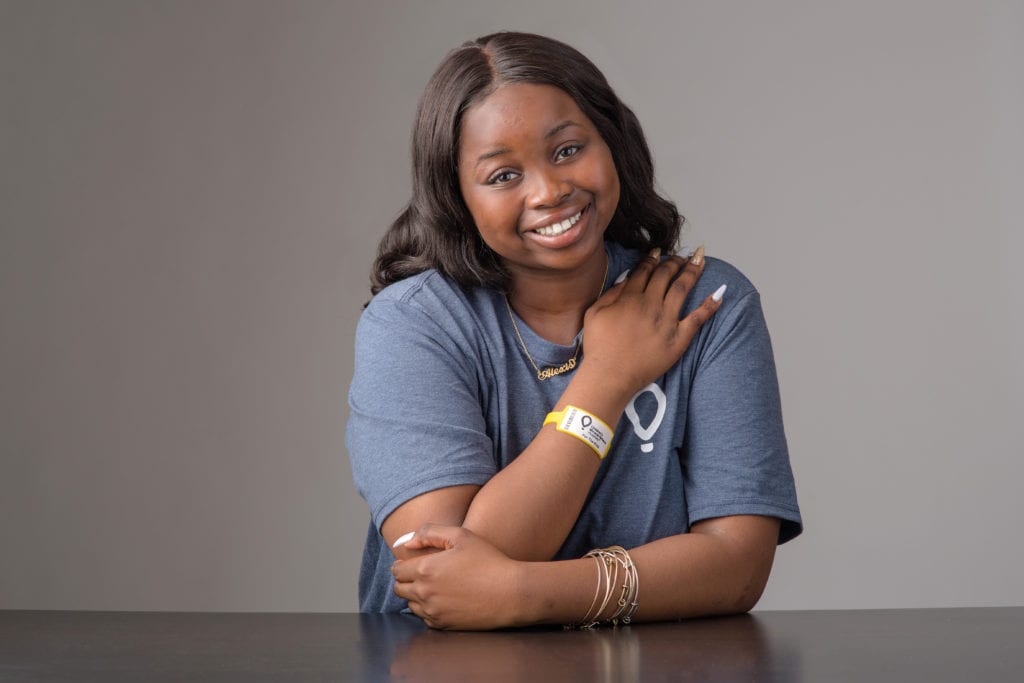 Alexis Simon was just 10 years old when she was hit by a car riding her bike near her home.
Rushed to an acute care hospital, Alexis underwent seven hours of surgery. She suffered a traumatic brain injury, a fracture of her C7 vertebrae, a broken leg, a ruptured spleen and needed multiple skin grafts.
When Alexis first arrived at her children's hospital for care, she was in so much pain that she couldn't stand to be touched – she had to learn to walk all over again. She began intensive therapies including cognitive, occupational, and physical therapy.
It's been six years since Alexis' tragic bike ride. Now a full-fledged teenager, Alexis is an accomplished performer, having performed off-Broadway. Alexis still bears the physical scars of her accident on her face, shoulder and arm but doesn't let them bother her. She's proud of her scars and uses her voice and story to advocate for kids like her.