LIVE From Radiothon!
Did you hear Kaitlin live on air?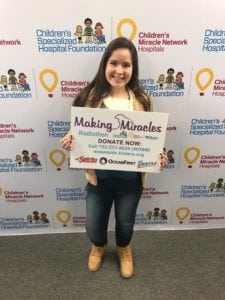 Diagnosed with spina bifida at an early age, Kaitlin Clutter has beaten the odds thanks to the support of her family, years of treatment at Children's Specialized Hospital in Toms River, and her own determination!
Our volunteers are standing by!
Call 732-237-9626 or donate online here!