Great Clips Miracle Balloon Art Contest!
In October, local Great Clips salons participated in the annual Miracle Balloon Campaign, asking every customer every time, to donate to their local Children's Miracle Network Hospital.
To make it more fun, while adding some friendly competition, we created a contest for our NJ salons! Which ever salon could put together the most creative wall-art with their Miracle Balloon Icons, would receive a batch of cupcakes and special thank you from our kids!
Our ladies in Fair Lawn, NJ took home the gold with this master piece!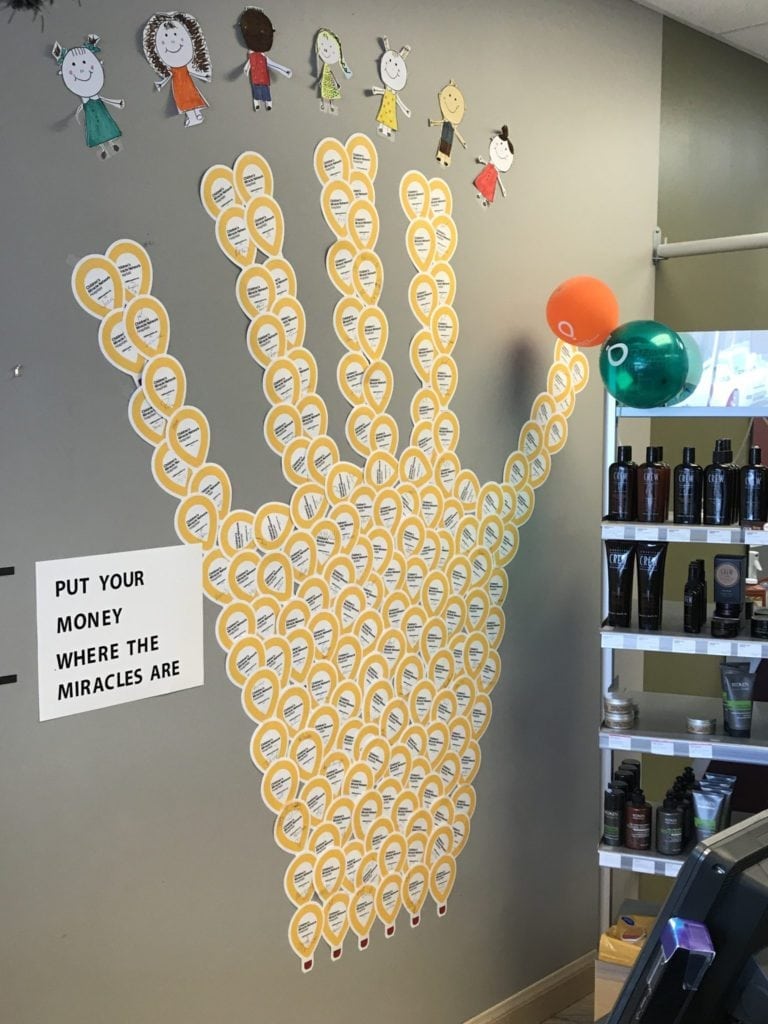 Thank you Great Clips of Fair Lawn for lending a helping hand to our kids!