Dylan Rings in the Holiday Season!
New Jersey CMN Hospitals Champion 2014 Dylan rang in the Holiday Season over the weekend with some fun family traditions!
Every year, Dylan's town hosts a Jingle Bell Run. It's a fun family tradition to participate!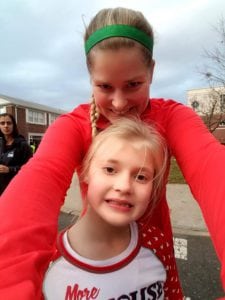 Dylan poses with her mom, Dana! Fun fact: Dana runs the Disney Princess Half Marathon every year to raise funds for CMN Hospitals! Thanks Dana!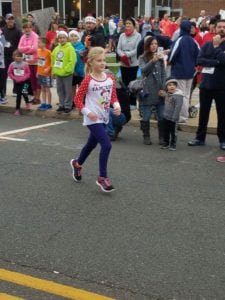 Here's Dylan running during the race! Go, Dylan, go!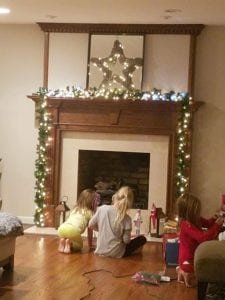 "Helping to get out all the decorations is always fun!" Dylan and her sisters help deck the halls!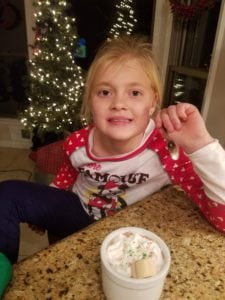 And of course, you can't forget the fancy hot cocoa to finish off a day of celebration!
Happy Holidays everyone!