CMN Hospital's NJ 3rd Annual Miracle Summit!
To kick off 2018, the CMN Hospitals NJ team will be hosting our 3rd Annual Miracle Summit on February 16th!
The Miracle Summit is one of our favorite days of the year! We invite our local CMN Hospitals partners and programs under one roof to celebrate Children's Specialized Hospital, and the success of 2017!
This year, our summit will be extra special for our attendees. Children's Miracle Network Hospitals' very own, President and CEO, John Lauck, will be presenting during our lunch hour, along with the announcement of our 2018 Champion Family!
We are looking forward to a day of inspiration, miracle making and fun!
Want to join the celebration? Click Here to RSVP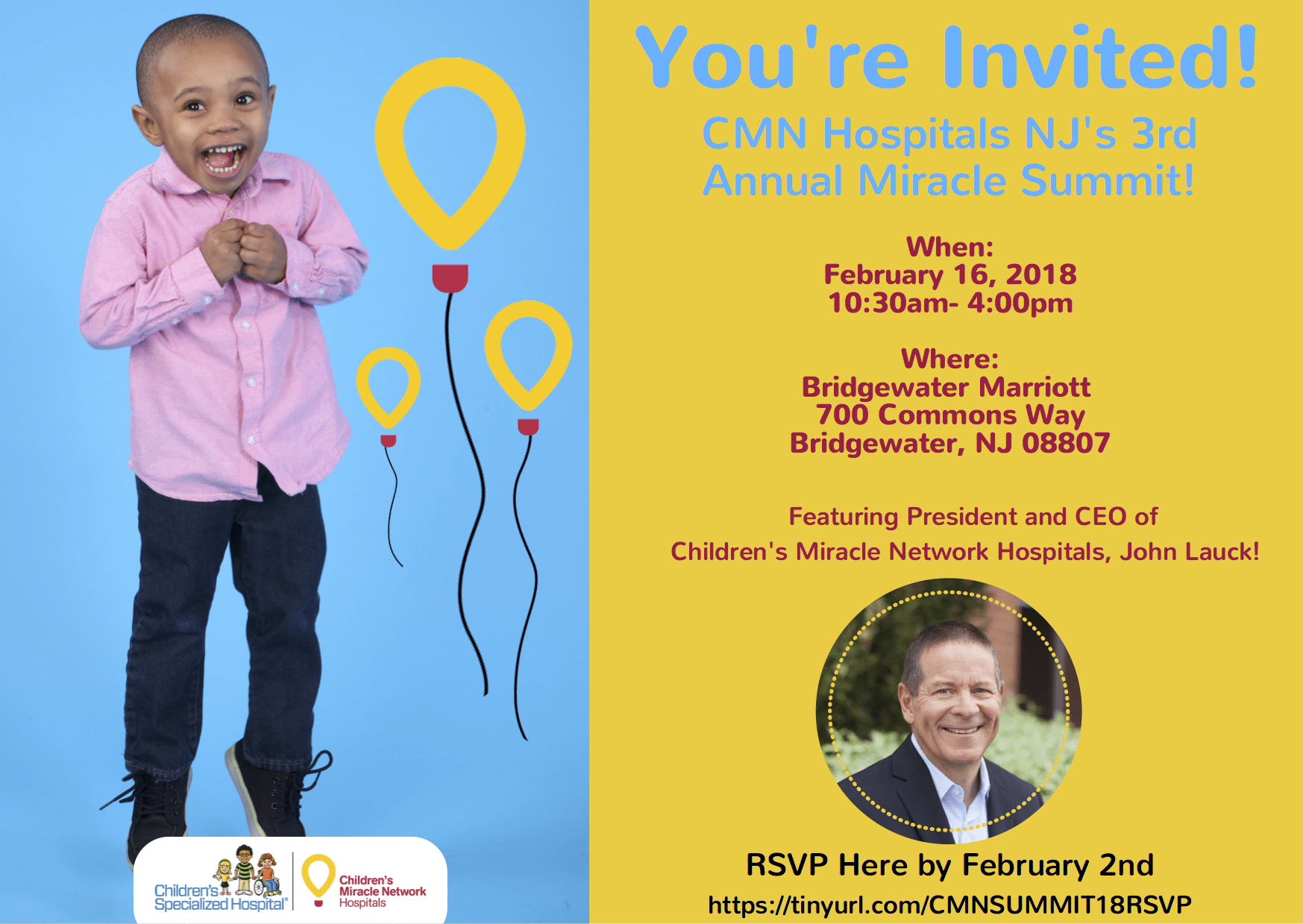 We hope to see you there!