A special Shadow Box for our kids!
Last Thursday, our friends from HighlanderThon at NJIT came to visit our hospital in New Brunswick to decorate shadow boxes for our kids and staff walking by. This group did something totally different than most groups, implementing Dance Marathon into the "Wall of Windows!"
How cool is this?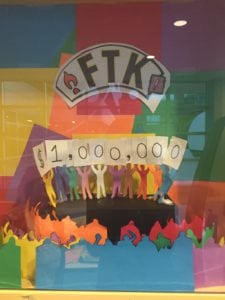 Thanks,  HighlanderThon!