Phi Mu puts the 'PHI' in Philanthropy
Phi Mu Chapters in New Jersey celebrated their #NationalPhilanthropyDay2017 with Children's Specialized Hospital in mind. Phi Mu's National Philanthropy Day was celebrated on Monday, October 16.

Phi Mu Rutgers kicked off the week when 5 sisters from the chapter volunteered to host a Craft Night at our New Brunswick location! The patients enjoyed making fall themed crafts with the sisters and we are so grateful for their time and talents.
On Sunday, 70 Phi Mu sisters joined us for their Fall Philanthropy Retreat at our hospital in Mountainside. The women learned about CMN Hospitals, Children's Specialized Hospital, their upcoming philanthropy initiatives and were given a tour of the hospital. Pictured below are some members of the Executive Board after visiting the CMN Office!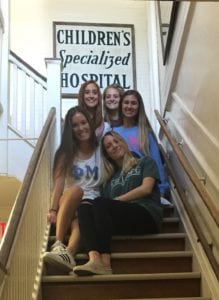 The Greater Summit Alumnae Chapter of Phi Mu also gathered on Sunday and collected books to be donated to the patients at CSH! Pictured below are members of the Greater Summit Alumnae Chapter with their amazing book collection!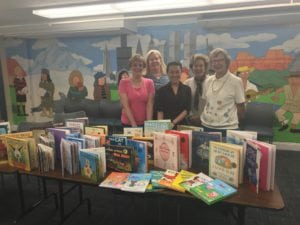 Thanks to both chapters for their dedication to our patients!