Meet the Interns: Kayla Pagnani
Kayla Pagnani, CMNH Intern, Fall 2015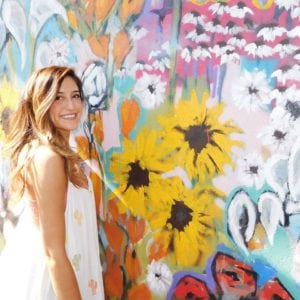 Hometown: Bordentown, NJ
College/University: Montclair State University
Major/Field of Study: Business Administration with a Concentration in Marketing
Career/Future Aspiration: Currently holds the title of Program Coordinator for the CMN Team 🙂
Favorite CMN Partner/Program/Event:
Dairy Queen's Miracle Treat Day
Miracle Network Dance Marathons
RE/MAX Our Town Raising The Stakes for a Miracle!
Meet Kayla! She looks familiar right?
Currently, Kayla holds the title of Program Coordinator at Children's Specialized, but before this role, she served as an intern for the CMN team in the Fall of 2015!
Kayla says" My internship was one of the most meaningful experiences of my life. Not only did it open a door of opportunity with CSH's foundation, but it helped me build confidence in myself in a work setting and other aspects of my life. I've had internships before this one, and I can honestly say the outcome wasn't nearly as great as my time here. Thank you  CMN ladies for taking a chance on me!"