LIVE from Radiothon!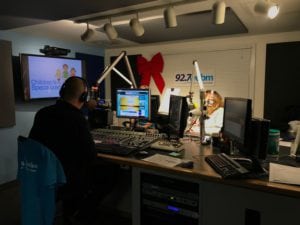 We are blogging LIVE from day 2 of our 92.7 WOBM Radiothon! Listen in until 6pm today           and  help us make miracles for our patients at Children's Specialized Hospital!
Our volunteers are ready to accept calls in the phone bank so 
call 732-237-9626 or donate online here!