IHOP Free Pancake Day, Help Flip it Forward for Kids!
On February 5th, we celebrated a campaign kick-off at the Brick New Jersey IHOP. In 2018, the Brick IHOP fundraised over $81,000 for Children's Specialized Hospital during their balloon icon campaign and National Pancake Day! This awarded them the #1 Fundraising IHOP in the country!! To kick-off this years campaign, we visited their restaurant to congratulate them on their achievement and leave some inspiration behind leading up to Free Pancake Day happening this March.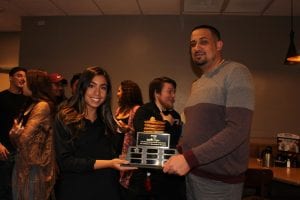 That is right…Free Pancake Day is right around the corner! On Tuesday, March 12th from 7a.m-7p.m. with select locations participating until 10p.m., you can visit any IHOP to receive a free short-stack of Original Buttermilk pancakes and make a donation in return to your local Children's Miracle Network Hospital, Children's Specialized Hospital.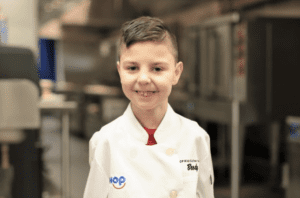 Meet your 2019 Kid Chef Champion, Brody! For a limited time, you can order his award winning pancake creation in IHOPs Nationwide. Best of all, $1 from the sale of every Brody's  OREO Oh My Goodness pancake stack or combo benefits the IHOP Free Pancake Day Charity partners.
Easily the most anticipated food holiday of the year, IHOP Free Pancake Day has become a pop-culture phenomenon. Guests can participate in the campaign and help IHOP reach its $4 million fundraising goal by:
Visiting any IHOP restaurant on March 12th during event hours to enjoy free pancakes!
Be a volunteer! Click here to sign up.
Purchasing a wall icon from now until March 12th. Guests who buy a $5 wall icon will receive a $5 coupon good for a future purchase of $10 or more (valid at participating restaurants only.)
Making an in-restaurant donation between now and March 31st, 2019.
Purchasing Brody's OREO® Oh My Goodness pancake: a dollar from every OREO® Oh My Goodness pancake sold goes to Children's Miracle Network.
Children's Specialized Hospital thanks you for all you do for our kids! We are looking forward to enjoying pancakes and helping to make miracles!