Great Clips- Miracle Balloon Campaign!
On October 1st, the annual Miracle Balloon Campaign kicks off at your local Great Clips salon!
Great Clips has been a devoted partner of Children's Miracle Network Hospitals since 2004, raising over $5.7 million for local children's hospitals. In the last 3 years, Great Clips salons in NJ, raised over $17,000 for their local beneficiary, Children's Specialized Hospital! Great Clips donations fund a special role here at Children's Specialized. Our newest employee, Burton, is a 4-legged, furry companion to patients staying in our inpatient hospital in New Brunswick, NJ. Burton is a 2 year old, therapy dog, who provides love, support, hugs and kisses to patients going through tough treatments. Because he is full-time, and interacting with multiple patients a day, he needs to get groomed every 2 weeks to keep his coat soft and clean! With the help from Great Clips, we'll be able to pay for Burton's grooming, which allows him to give our kids the love and care they need!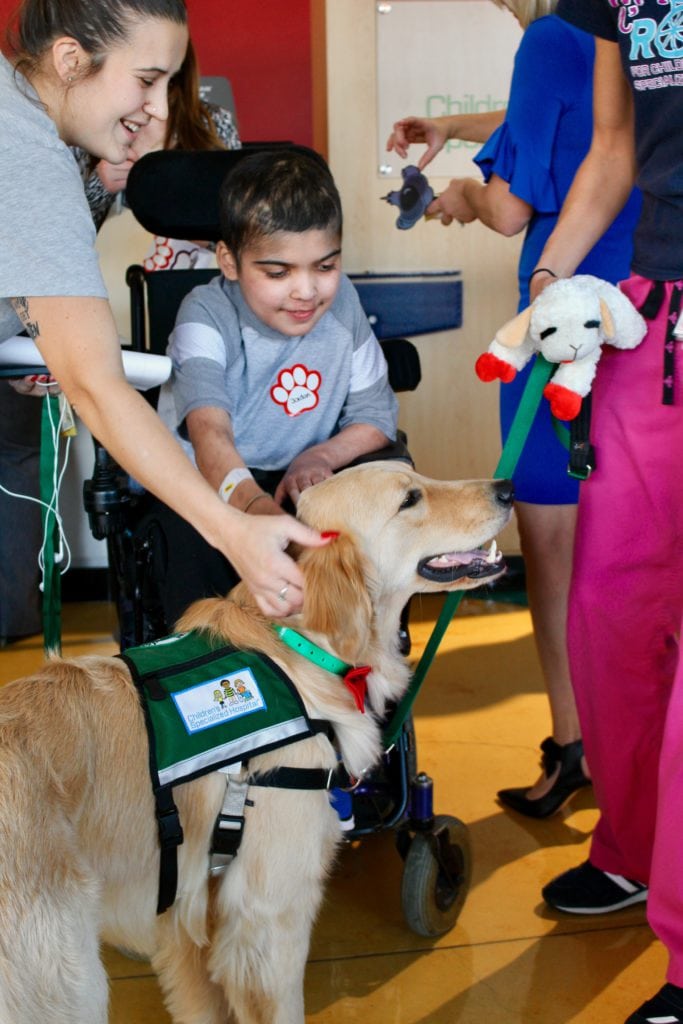 Head into one of the following Great Clips salons from October 1st-31st and give back to Children's Specialized Hospital!
Roxbury Mall: Succasunna, NJ
Target Shopping Center: East Hanover, NJ
Town Hall Shoppes: Brick, NJ
Tri-City Plaza Toms River, NJ
Manahawkin Commons: Manahawkin, NJ
Lenox Plaza: Woodland Park, NJ
Riverdale Square: Riverdale, NJ
Busy Lady Plaza: Wharton, NJ
Sussex County Mall: Newton, NJ
Chester Springs: Chester, NJ
Montgomery: Skillman, NJ
Commerce Center: North Brunswick, NJ
Howell Commons: Howell, NJ
Walmart Plaza: Clinton, NJ
Shoppes at Flemington: Flemington, NJ
Union Plaza: Union, NJ
Arlington Plaza: North Arlington, NJ