Everyday heroes to walk in Jersey City to raise funds for CMN Hospitals!
Tomorrow, Friday, November 3, nearly 90 people from New Jersey and New York will head to Jersey City to participate in The Torch Relay for Children's Miracle Network Hospitals. A national event, Torch Relay is a multi-day, multi-city event featuring a 5k walk or run in each city it visits. Participants raise much needed funds for their local CMN Hospital.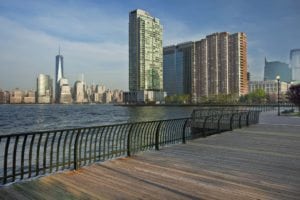 Locally, the NY/NJ Marriott Business Council hosts the event. 25 teams will participate in the event taking place along the Hudson River. Special thanks to the NY/NJ Marriott Business Council and event chair, Steve Staudt for making this year's event the best ever!
Thanks also to sponsors Coffee Connections, FIJI, and Lorenzo Food Group for providing refreshments for the event.
Want to become an everyday hero? There's still time to sign up, just go to www.torch-relay.org!