CSH Foundation: Meet Charlie
Meet Charles Tran!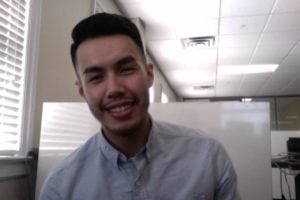 Charlie is an Administrative Fellow at the CSH Foundation. Charlie is a graduate student at Seton Hall University working to obtain a Master of Public Administration, with a concentration in Healthcare Policy.
Fun Fact:
Charlie is originally from San Jose, California but moved to NYC for high school. He completed his undergrad studies at Seton Hall and says he loved it so much that he decided to stay for his graduate degree.
Charlie is half Vietnamese and half French.
Why You Love CMN Hospitals:
Charlie says its the smile on the kids faces that motivates him. "The smiles that I see on their faces everyday coming into work gives me the drive and energy to give it my all with everything I do. They are truly an inspiration not only with work but with everything I do."