Celebrate the 1st day of Spring with DQ on March 20th!
Come celebrate the 1st day of Spring with a free cone from Dairy Queen!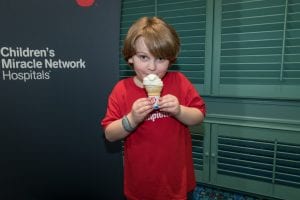 On March 20th, select Dairy Queen stores will be participating in the 4th Annual Free Cone Day! This day is to show their fan appreciation and to help make miracles for our kids. DQ Fans will receive one free small vanilla soft serve cone from participating locations.
How you can participate on Free Cone Day:
Post on your social media using #FreeConeDay
Sign up to be a volunteer! We are looking for Children's Specialized Hospital Ambassadors to help collect donations.
Visit a participating Dairy Queen for a free cone and leave a donation in return for CMN!
Contact Teresa McCann at TMcCann@childrens-specialized.org for information on how to volunteer and for a list of participating locations.
We look forward to your support while enjoying a free cone and celebrating the 1st day of Spring!