Ace Hardware Bucket Promotion!
Ace Hardware's annual bucket promotion is happening August 3rd-5th at your local Ace Hardware!
At the following locations, you can make a $5 donation, receive a limited edition five-gallon bucket and whatever you can fit inside that bucket is 20% off!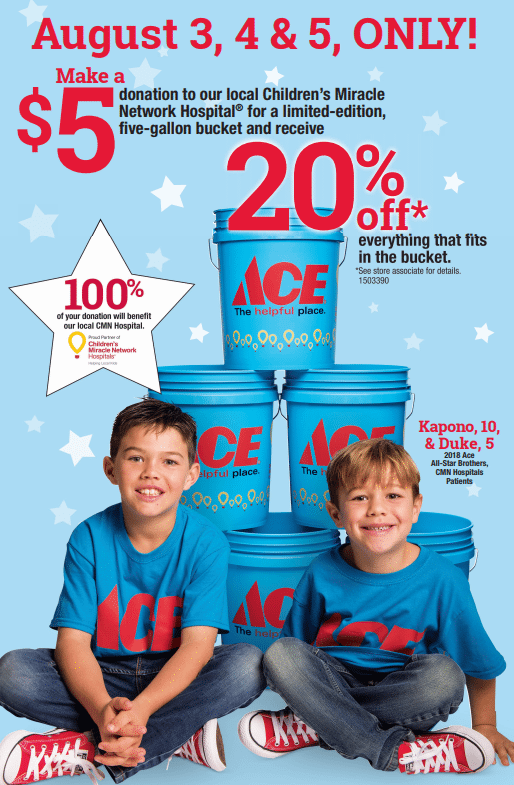 Town Ace Hardware- Clark, NJ
Costello's Ace Hardware- Lincoln Park, NJ
Costello's Ace Hardware- Caldwell, NJ
Palmer Ace Hardware- River Edge, NJ
Smith's Ace Hardware- Chatham, NJ
City Paint & Ace Hardware- Hoboken, NJ
Post Hardware- Somerville, NJ
Bro's Hardware Plumbing and Heating- Rutherford, NJ
AC Hardware INC- Hillside, NJ
AC Hardware- Bayonne, NJ
Sip's Ace Paint and Hardware- Long Branch, NJ
Head into your local Ace Hardware, purchase your own 5-gallon bucket and give back to Children's Specialized Hospital!!